Ivy House Luxury Residence Hall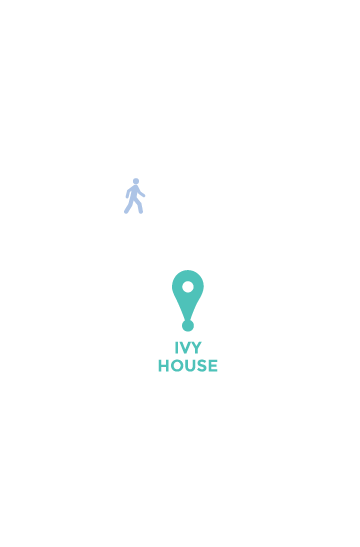 One of the most recommended dorms for University of Florida students: Located steps from University of Florida sorority row, Ivy House is one of the most popular choices for Panhellenic students. The shared bathrooms, large living room, spacious gourmet kitchen, and formal greeting area make Ivy House feel like sorority house living, unlike the traditional University of Florida dorms. The design fosters a unique sense of community among the residents who choose to live there, with many students recommending it to younger sisters, cousins, and friends. Ivy has coded entry, jetted Jacuzzi tubs in the privacy bathrooms, a large parking garage, a spacious sundeck, and a fully remodeled interior.
The CLOSEST dorm to Sorority Row and Norman Hall
The only all-female residence hall for students
Luxury single, double & triple suites from $889/month
Guaranteed placement with housing agreement
Assigned on-site parking available
Gourmet kitchen & cafe
Coded entry
Dorm Rooms are up to 30% larger than rooms in traditional University of Florida dorms like Murphree Hall, Graham Hall, and Jennings Hall
The College Dorm Experience
Ivy House offers a luxurious alternative to traditional University of Florida residence halls. Its unbeatable sorority row location is just steps from University of Florida classes and is perfect for those students looking for the best possible college experience. It's the closest dorm to sorority row and less than 2 minutes from University of Florida classes.
What separates Ivy House from traditional on-campus University of Florida dorms? You'll still have the freshman dorm experience just like other University of Florida students, except yours will be better. Your female-only residence hall is furnished and all-inclusive. Enjoy your privacy when you need to study or have a little time to yourself; hang out in the living room, or make dinner with your friends in the kitchen when you're feeling social. A popular choice for University of Florida Greek students because of the close proximity Sorority Row and "sorority style" living. The amenities such as shared bathrooms with jetted Jacuzzi tubs, spacious sundeck, and a full remodeled interior at Ivy House are perfect even for those students not planning to rush. Compare to dorms like Murphree Hall, Mallory Hall, Graham Hall, and Beaty Towers; you'll be surprised by how much larger and more luxurious Ivy House really is. They're even bigger than the two room double dorm rooms in traditional dorms!
Rent Includes
All-inclusive rents: all your bills managed for you, so that you can focus on school
Complete furniture Package
Unlimited Electric & water
Hi-Speed Ethernet
Garbage & pest control
Night manager service
24hr emergency maintenance
Maid service in common areas
Reserve for Fall 2024
Schedule A Tour
Residence Halls Comparison Chart
| | | |
| --- | --- | --- |
| | Ivy House | Traditional University of Florida Residence Halls |
| Style | Single, Double & Triple | Double |
| Location | Located ON Sorority Row & a 2 min. walk to classes | Potentially far from your classes |
| Kitchen | Gourmet kitchen on the 2nd Floor | No |
| Living Space | Up to 30% larger than traditional dorms | < 192 sqft |
| Bathroom | Share with 5-6 other rooms | Share with 40 people |
| Roommate Matching | Professional Roommate Matching (or live with a friend) | No, Only Random Roommates. |
| Parking | Assigned Available | No |
| Co-ed or Female-only | Female-only | Co-ed |
| Rates | $889 and up | Call UF for Pricing |
What University of Florida Students Are Saying

Kalee
University of Florida Sophomore
"
Living in the Ivy House was one of the best decisions I could have made my freshman year. I was worried about living off-campus but the proximity to campus, downtown, and the amenities that come with being in Ivy made it an incredible experience. I live in a single but I have made incredible friendships and would highly suggest Ivy to anyone looking for a home!

Lauren
University of Florida Freshman
"
I came to UF not knowing anyone, and I didn't want to live in a traditional dorm because I knew that they did random roommate assignments. I chose Ivy House in part because they have free roommate matching that matches students by personality, study habits, and stuff like that. They did a great job. I got along great with the girl they matched me with. We are still friends to this day and continued to live together at the same place when we moved out of the dorms.

Hallie
University of Florida Freshman
"
I wanted to live in my sorority house my sophomore year but didn't get in, so two of my sorority sisters and I decided to live in a triple together. It was honestly blessing in disguise because our triple room was twice the size of a room at our sorority house, the bathrooms were kept cleaner since Ivy has a maid service, I was still at the house all the time because I was within walking distance, and I was closer to my UF classes than I would have been in a traditional dorm.

Courtney
University of Florida Freshman
"
Ivy House is very well kept and feels like home. The roommate matching worked out great too. It is very close to campus and it is easy to walk. I don't have to worry about 35+ people using my bathroom.
Emily
University of Florida Freshman
"
Ivy House is not only extremely close to campus and conveniently located, but it is also so luxurious. It has the comfort of a home, the roominess of an apartment, and the ease of a dorm. It is truly a great place to live.
Top 6 Reasons To Choose The Ivy House Luxury Dorms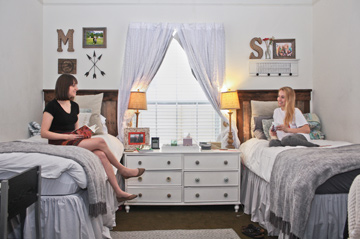 Meet Other Students
Enjoy the privacy of this luxury residence hall while getting the social atmosphere of a traditional dorm.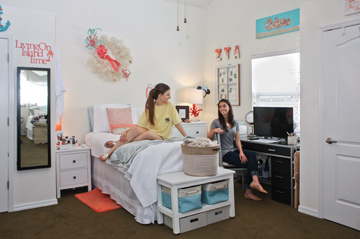 Roommate Options
All-inclusive & fully-furnished singles, doubles, or triples with guaranteed placement.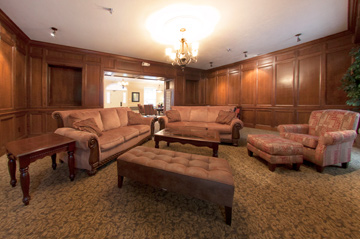 Everything Managed For You
The easiest possible transition from home to college life at UF.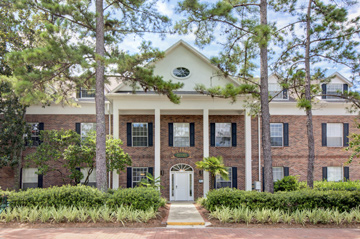 Steps To Sorority Row & Classes
The closest dorm to Sorority Row and a 2 minute walk to classes.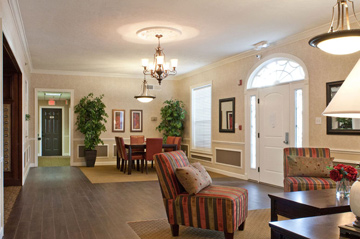 Private, Coded Entry
Rest easy knowing your female-only luxury dorm has a coded entry & night manager.
Compare To Traditional Residence Halls
Community Features
Best location – the closest dorm to Sorority Row and steps from classes, dining halls, libraries, and more
Social setting with other University of Florida students
Quiet enough to study
Professional Roommate Matching based on
personality profile (or live with a friend)
The true residence hall experience
Coded building entry locks
Sun deck on-site
exclusively for Ivy House residents
Laundry facilities on every floor
Large common room with big screen TV & DVD
Large, gourmet kitchen on 2nd floor
Reserved parking available
24/7 maintenance
Amenities
Fully furnished, spacious & luxurious
Choose a single, double room or triple rooms
Most rooms share "spa-like" luxury bathrooms
Live with a friend or use expert roommate matching
All utilities and bills included in rent and managed for you – so you can focus on school
Sink and mirror in each suite
Full-size closet
Mini-blinds & ceiling fans pre-installed
The fastest Ethernet for students—ideal for studying & online tests
Dorm room furniture package with a bed, mattress, desk & chair set
Like UF's traditional dorms such as Beatty Hall, Hume Hall, Broward Hall, cable is not included in the rent at Ivy House